Q&A con Alexander Pietrzak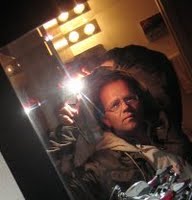 Mi sono imbattuto sul
profilo Facebook di Alexander Pietrzak
, curatore dell'edizione in DVD del cortometraggio
The Seafarers
di Stanley Kubrick,
recensito lo scorso agosto
.
Nella
sezione Discussioni
del profilo, Pietrzak offre una dozzina di domande e risposte sulla genesi dell'operazione di recupero della copia in pellicola del cortometraggio, ritenuto perduto per una quarantina d'anni.
In particolare, Pietrzak racconta il
lato avventuroso del ritrovamento
, condito come sempre succede in questi casi, da una abbondante dose di fortuna.
[The Seafarers] was missing for so long as any prints the Seafarers International Union had were played out and discarded long ago, prior to Kubrick becoming a notable name in the directing world.
For years, the only print that was known to exist was at the Library of Congress in Washington DC. In around 1999, the original production company that was hired to make The Seafarers went out of business. The prints were found as the assets were being liquidated and handed over to the SIU with little fanfare.
As a coinicidence, I had been having some futile contact with the SIU regarding the film and shortly thereafter I was put in touch with the AV dept now based outside of Baltimore, MD. They knew exactly what the film was and happily made me a VHS copy to view while I began negotiating the distribution rights to the film. [...] The next year the film was finally released to VHS.
As an added note, the reason the Library of Congress had the print because it was common practice for Kodak (who developed the print) to automatically make an extra print and ship it to the Library. At the time I discovered the film it had not even been copyrighted!
Pietrzak racconta anche come sono andati i
contatti con la Kubrick Estate
: l'idea iniziale era esattamente quella che tutti noi aspettavamo: produrre un DVD che includesse i tre cortometraggi girati da Kubrick. Per i soliti motivi commerciali e le inevitabili matasse legali, il progetto non è andato a buon fine.
My initial contact with the Estate came, at first, with a series of emails with Anthony (Tony) Frewin, who was Kubrick's personal asst. from the mid 60's, and still works at the Estate outside St. Albans, England.
My first inquiries were in the form of a proposal of sorts in which the Estate and my company, then Pietrzak Filmways, would collaborate on a joint venture in which The Seafarers and two of Kubrick's black and white RKO newsreels (Day of the Fight, Flying Padre) would be placed on one DVD with commentary and such.
During several phone conversations Tony and Jan Harlan perused my preliminary artwork that I'd sent over, and requested use of my 16mm print for use in an upcoming documentary Harlan was directing (A Life in Pictures). It was also an opportunity for the Estate to procure a master element for themselves.
Although none of the Seafarers footage ended up in Harlan's doc., the folks at Columbia pictures contacted me about two docs. they were preparing as supplementary material on an upcoming Special Edition of Dr. Strangelove. Columbia pictures then borrowed the print and used thier state-of-the-art equiptment to create the first ever digital transfer of the film. [...]
The collaboration of putting all three Kubrick short features onto one DVD was eventually decided against, mostly due to the Estate's loyalty to Warner Bros.
Si scoprono poi alcune
risposte alle domande e ai dubbi che esprimevo nella mia recensione
, in particolare relativamente alle immagini iniziali del corto, mancanti nella copia distribuita in DVD e presenti in quella pirata che circola nelle reti p2p.
Some have noticed that the first couple of silent shots (MOS) of a pulley and then a ships' mast that were visable on the VHS copy of The Seafarers have been excluded from the DVD. Why is this? Because it is now presumed that these was tail-end workprint footage that did not actually belong in the film.
Dalla risposta si capisce anche che la copia pirata di internet è un rip della VHS inizialmente distribuita dalla Pietzak Filmways.
Altro interesante aneddoto riguarda il
girato grezzo del documentario
, che secondo le carte del SIU era conservato nei loro magazzini: nonostante le ricerche, non è stato possibile recuperarlo. Pietrzak si chiede se sia stato distrutto dopo la morte di Kubrick: il testamento del regista chiedeva infatti che
gli scarti di montaggio dei suoi film venissero inceneriti
, cosa effettivamente portata a termine da Leon Vitali; secondo quanto raccolto da Pietrzak, la Estate ha contattato più volte gli archivi del SIU poco dopo la morte di Kubrick. Forse la volontà postuma del regista è arrivata fin lì.
Concludono le risposte l'elenco delle persone contattate inizialmente da Pietrzak per avere un commento audio sul documentario: oltre a Woody Allen, Steven Spielberg e Mark Romanek, mi conforta sapere che era stato tentato più volte un
contatto con Alexander Singer
, l'unico veramente intitolato a commentare
The Seafarers
in quanto collaboratore di Kubrick nei suoi progetti di gioventù. L'ipotesi è naufragata senza motivo.
Rispetto a quanto scrivevo nella
recensione al DVD
, devo dare atto a Alexander Pietrzak di
aver tentato tutto il possibile
per realizzare una buona edizione per i tre cortometraggi. E' solo che spesso il mondo non realizza i sogni.
Etichette: Libri e DVD, Testimonianze