Library of Congress
Information about the Library of Congress and its collection of Kubrick's photographs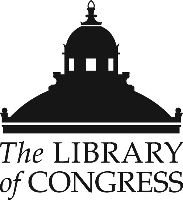 The LOOK Magazine Photograph Collection is a vast photographic archive created to illustrate LOOK magazine and related publications produced by companies founded by Gardner Cowles. This collection contains negatives and contact sheets by Stanley Kubrick.
The rights to photographs in the collection that were produced as "work for hire" by LOOK staff photographers were held by Cowles Communications, Inc., until it gave both the rights and the physical collection to the Library of Congress in Washington DC in 1975. As Cowles was not able to establish which images were created as "works for hire" it expressed its desire that photographs not be used for "advertising or trade purposes". The family of Stanley Kubrick has notified the Library that he was a staff photographer for LOOK; therefore, his work for LOOK was "work for hire" and use is unrestricted.
Library of Congress website can be browsed for information about the LOOK photo collection and its entire catalogue is searchable for free.
Services available include digital copy of some of the images and order for a phisical reprint.